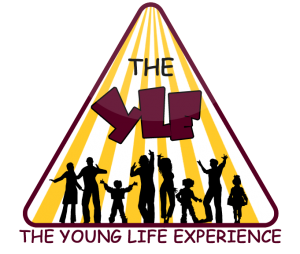 Have you ever wondered if something was wrong with you for not liking or wanting to do those things others did? These were the times when God was letting you know that you were not of the World.
As a young person, you will witness disparity all around you, in yourself and in others. The Young Life Experience is where you will discover the principle of those differences. This ministry allows young people to explore their lifestyle and learn God's purpose for their existence here on earth. YLE is finding God; uncovering you, and stumbling upon success and the blessings of God's glory. The YLE is here to help you understand the following principles:
You are not like them; come out from among them.
Let no one despise your youth, but be an example to the believers in word, in conduct, in love, in spirit, in faith and in purity. (Paraphrased from 1 Timothy 4:12) You are not too young to serve God.
Don't neglect the gift that is in you.
You are uniquely made on purpose for a purpose.
Come join the Young Life Experience and experience the love of Jesus. Find out what God has in store for you and feel free to express your self through
Dance (STEP)- we become a visual demonstration of the word of God that creates an atmosphere of worship that will usher in the presence of the Lord. All are welcome to practice every Wednesday 5:30pm to 7:00pm.
Youth Choir- we come together every Friday night glorifying God in the spirit of love, peace and unity through song. Come joins us on Friday nights at 7:00pm.
Young Leadership Sessions- It meets the needs of children and teens, who come together to learn the word of God. It's a great place to make new friends and grow in a nurturing environment. Become a member and unite with us every Sunday at 12pm.
Teen Rap Session- A high impact bible study dealing with your real life issues. An open forum that provides an exciting atmosphere that allows us to be learners of the word of God as it pertains to Christ as our personal savior. We meet Wednesdays during the months of June, July, and August from 7:00pm to 8:00pm.
Celeste Williams Scholarship Fund- The Celeste Williams Scholarship Fund is a fund created to honor Elder Celeste Williams. Elder Williams, a pillar in this church, served as the head of the Christian Education Department for several decades. Her dedication to teaching the Word was legendary. Several pastors, ministers, and church officials throughout the Philadelphia area speak fondly of learning about the Lord and His Word under Sister Williams tutelage.Elder Williams required excellence out of her students. This Scholarship honors her legacy as it is only awarded to Taylor Tabernacle youth who exhibit excellence in school, in Sunday school, and church attendance. Each year, scholarships which range from one to several hundred dollars, are awarded.Click Here to Download The Application. If you would like to contribute to the Celeste Williams Scholarship Fund or find out more information, please contact us.
2019 Vacation Bible School June 23rd-27th – register here.
Check our calendar here to see the dates for our upcoming events.